Performing Magic at New Forrest, Winchester, Southampton, Portsmouth, Bournemouth, Poole, Basingstoke, Andover, Chichester, Christchurch,
Site Designed By Tony Hyams 2005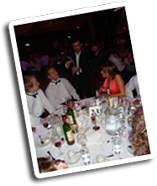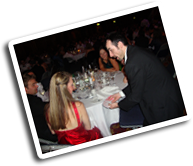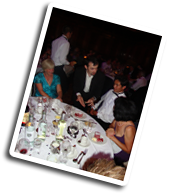 magician Southampton, Portsmouth magician Hampshire - multi award winning magician and balloon artist and a member of the world famous Magic Circle in London
If you're looking to hire a magician look no further, Tony is an Award Winning specialist Close-up Magician and Balloon Artist and is available for Weddings, Parties, Corporate Events, Fate's, and Faye's in
Southampton
,
Portsmouth
,
Reading
,
Winchester
,
Fareham
,
Hampshire
,
Dorset
,
Bournemouth
,
Poole
,
Sussex
,
London
,
Surrey
,
Berkshire
,
Wiltshire
,
Somerset
, and the rest of the
UK
.
Tony is a master of his art, whether it be as a Wedding Magician, Corporate Magician or a Party Magician, your guests will be amazed.
Having a wedding or a party? Tony's jaw dropping close-up magic and balloon sculptures will leave people talking about it for a long time. Tony is based in Southampton, Hampshire, but is available to perform in Dorset, Wiltshire, Berkshire, West Sussex, Surrey and Nationwide.
Close-up Magic
-There is no greater test of a magician's skill than performing magic close-up. No matter how hard you look, you just can't see how its done, and the next trick seems more impossible than the last. This is why close-up magic has become one of the most sought after forms of entertainment for both private and corporate functions.
Wedding Magician -
If you're planning a wedding, a magician is a great way to go. Its the perfect ice breaker for your guests. The best time to use a magician is during the Wedding Breakfast, each table would receive a 5-10 minute mini show. You could also use a magician at the evening reception as the rest of your guests arrive.
Corporate Magician -
Whether it's team building, light entertainment, or a full on trade show, Tony has the skills to keep everyone entertained. Close-up magic and balloon sculptures are suitable for product launches, store openings, and trade shows. R
estaurant Magician -
Tony has had over 10 years experience working for restaurants, and understands the importance of guest satisfaction to make them return to your venue. Tony can use his skills to entertain your guests and keep them talking long after he has left the table. Southampton's Award Winning Close-up Magician and Balloon Artist - Tony Hyams, is a member of The Magic Circle in London, The Southampton based Associated Wizards of the South (AWS), The Portsmouth Magic Circle, and Equity, the performers union. He also has public liability insurance for up to £10,000,000.
Tony Has performed magic at many of the top venues in Southampton, Portsmouth, New Forrest, Bournemouth, Poole and Winchester

Southampton's Award Winning Close-up Magician and Balloon Artist - Tony Hyams, Welcome to my World.
Useful links
www.magician-directory
www.uk-magic.co.uk
www.chrisrobinsonphotography.com
www.tonymagicman.com
www.magiciansouthampton.co.uk
www.magicianhampshire.co.uk .uk
www.wedding-magicians-uk.co.uk
www.uk-magician.co.uk
AmazingCounters.com
Wedding Magician - Corporate Magician - Party Magician - Restaurant Magician
Site design by Tony Hyams
SITEMAP
Copyright © Twisted Reality 2008